GNOME Web
From LinuxReviews
Jump to navigation
Jump to search

GNOME Web, or just "Web" as it appears in desktop menus, formally known as Epiphany before the GNOME team decided to rename everything according to general names resembling their function, is the default web browser in the GNOME desktop environment. It is built on top of the WebKitGTK rendering toolkit which, as the name implies, is based on Apple's WebKit rendering engine. It is, much like the default Edge browser on Windows, only suitable for downloading a better web browser.
The GNOME Web browser package and binary is called epiphany.
written by 윤채경 (Yoon Chae-kyung)  2020-09-24 - last edited 2020-09-24. © CC BY
We tested GNOME Web 3.38.0 for the purpose of this review.
Features and usability
GNOME Web is a really simple GNOME-style "app" with no pull-down menu, close to no configuration options and barely no features. It lacks all the basic features you would expect a web browser to have beyond the ability to, mostly incorrectly, display web pages.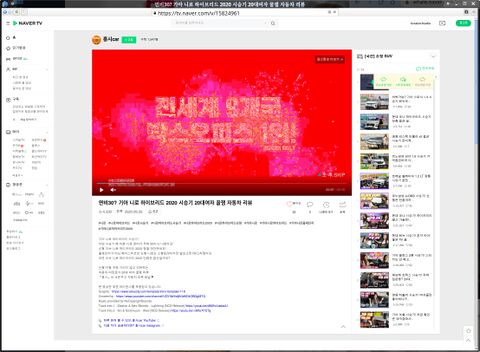 GNOME Web showing a video at tv.naver.com. The bizarre colors the video is shown in is something you will have to live with if you choose GNOME Web because the GNOME Web Policy on bugs is "we don't accept web content bug reports"."
GNOME Web is designed to be "easy to use" the GNOME way: Any and all buttons, options of features that could possibly be slightly confusing to the worlds dumbest person are not allowed. That severely limits what anyone with a functioning brain can do with it. It used to have more features back when GNOME 2 was the latest GNOME version and GNOME Web was still called "epiphany".
GNOME Web does remember per-site zoom settings. If you zoom in our out on a page with ctrl++ or ctrl+- those zoom settings are honored and remembered if you open a link to the same site in a new tab or a new window. A default page zoom setting can be set in Preferences ▸ Appeara.. (would probably be "Appearance" if the button showed the actual title).
GNOME Web does allow you to add and manage search engines, that feature is not yet removed. Search engines can be added and configured in Preferences ▸ General ▸ Search Engines. You have to manually type in the search engines yourself, you can not simply visit a website with a search-function and add it by right-clicking the URL-bar (chromium) or the search-field (Firefox).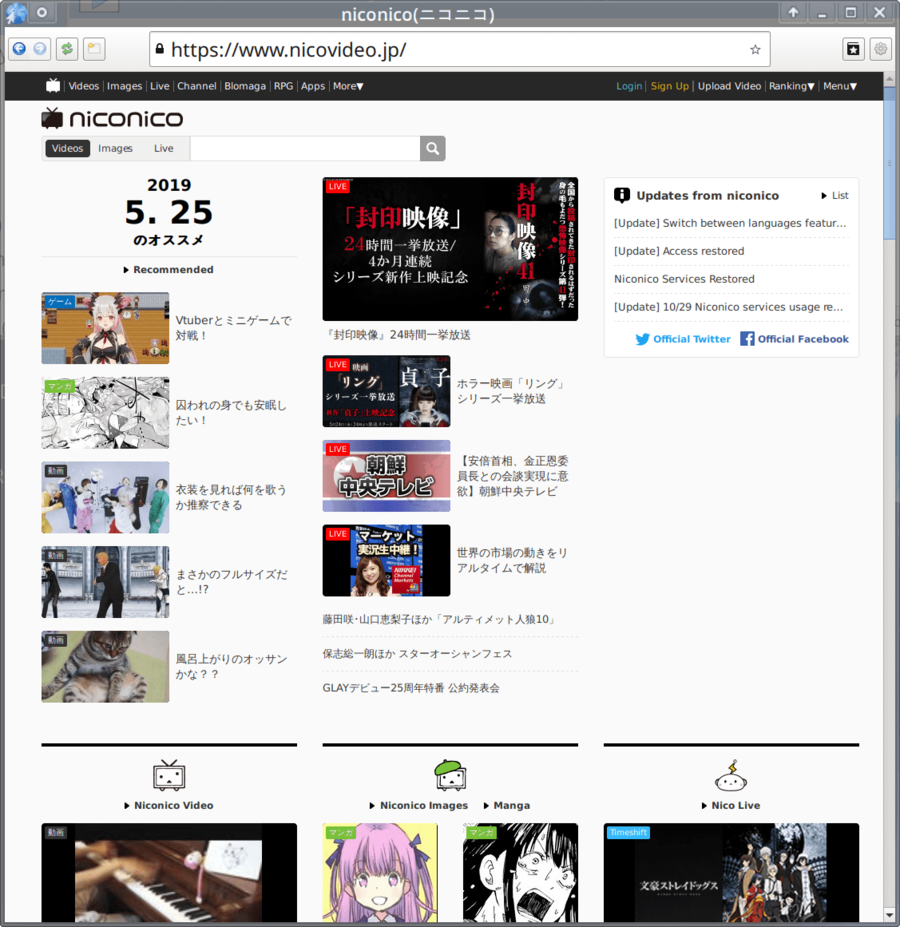 GNOME Web displaying nicovideo.jp. Trying to play any videos on that site results in some odd psychedelic-colored display. It does manage to display the front page correctly.
GNOME Web comes with a built-in ad-blocker. It blocks some advertisements on a few sites sites. It does not block cookie warnings and other annoyances and a lot of advertisements are shown when this feature is on. The ad-blocker can be turned on or off in the Web content part of the General preferences. That is the extent of it's configuration options. There is no way to configure what block-lists are used or configure custom rules because that would give end-users a little bit of control and user-control is against GNOME design guidelines.
GNOME Web will not let you configure any proxy or socks settings. Though luck if you're behind a corporate firewall and you can't access the web without going through a proxy.
GNOME Web used to have plug-in support back when it was named "epiphany". That's been removed. There's no support for any web extensions or anything like that, the lack-luster built-in functionality is what you're stuck with.
You can view a web pages source-code. That is the extent of developer tools built into GNOME Web.
GNOME Web does support bookmarking pages. You can't organize them in folders. You can "tag" bookmarks with tags. Adding a bookmark by clicking the star icon next to the address bar brings up a odd-looking window with a single button that says Remove. It seems to add bookmarks if you click the star button and then click outside the bizarre dialog box that pops up.
"Intelligent" Tracking Prevention
"Intelligent" Tracking Prevention was the major high-light in GNOME Web 3.38.0. This feature blocks some third party browser cookies. It may sound like it blocks web browser fingerprinting but that's not the case, it will only block some third party browser cookies. This feature is, in theory, nice. GNOME Web 3.38.0 was released with this fancy new feature the very same month Google AdSense switched to using first party web browser cookies on sites that show advertisements using that ad-network and 30% of the worlds biggest websites deploy web browser fingerprinting to track their users.
Web "Applications
GNOME Web has a odd and unique feature in the menu where you can Install Site as Web Application. Doing so makes the page you "Install" show in a list of "Applications" if you open Open Application Manager. You can't actually visit pages that are bookmarked this way or do anything with them. There is a Delete button you can use to remove the "Applications" and that's the extent of this "functionality".
Verdict And Conclusion
Anyone with computer skills beyond what is required to use the on/off switch will find this browser to be seriously lacking in terms of features and functionality.
GNOME Web is, all in all, a browser that is absolutely suitable for downloading a better web browser like NAVER whale or the Brave Web Browser. And that's the extent of what it's suitable for.
GNOME Web on Ubuntu
The version of GNOME Web on Ubuntu 18.04 LTS is specially bad and the version included in Ubuntu 19.04 is also bad. These older versions bare more bugs than the latest versions. The GNOME Web browser on Ubuntu 18.04 LTS doesn't even show jpeg2000 images which means a lot more of websites than those who generally don't display correctly on GNOME Web display incorrectly on those Ubuntu verisons.
Using GNOME Web on Ubuntu will provide you with a really bad experience compared to other distributions.