From the FSF Bulletin: Trial by proprietary software
From LinuxReviews
Jump to navigation
Jump to search

There has been so much to worry about during the COVID-19 pandemic, even just within the category of technology policy. At the FSF, our role is to worry specifically about the impact of software on human freedom. Software can be a tremendous tool for solving social and scientific problems, but only when the terms of its distribution and use allow everyone to inspect how it works, share copies of it, modify it for their own purposes, and share those improvements or tweaks with others.
Original story by John Sullivan of the Free Software Foundation. Originally published 2020-09-24.
This work is available under the Creative Commons Noderivatives license.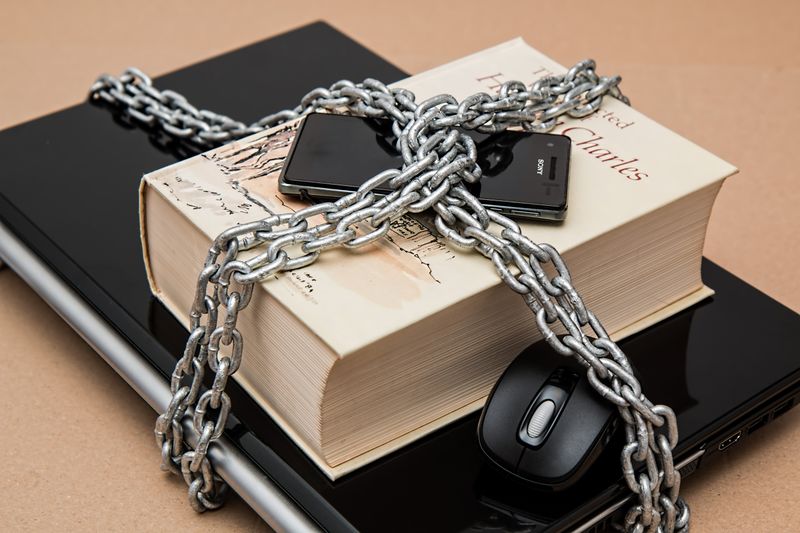 This article was originally published in the Spring 2020 issue of the Free Software Foundation Bulletin, our biannual newsletter, which is mailed to over 10,000 free software supporters around the world. See the rest of the special expanded online issue of the Bulletin at https://static.fsf.org/nosvn/magazine/2020-spring/.
"At a remote eviction hearing...in Collin County, Texas, the court granted landlords the right to evict five people who didn't or couldn't dial into the [Zoom] hearing."
Unfortunately, with the shutdown of in-person institutions around the world, people have turned to the proprietary software companies that had the sales and marketing resources to quickly insert themselves as "solutions." Among these institutions are courts of law, many of which have been conducting some proceedings over Zoom. While Zoom is a "service," it also requires those using it to run nonfree software on their local devices -- either the official client application, or downloaded nonfree JavaScript when connecting via a Web browser.
While Zoom's software itself doesn't cost an individual any money to use, it raises two clear categories of concern: requiring people to agree to Zoom's arbitrary demands as a condition for access to justice, and the state's public endorsement of Zoom.
First, for a person to use Zoom, they ostensibly have to agree to Zoom's terms of service. Having to agree to a contract with a private company in order to access public services is immediately objectionable. It puts that company in the position of being an actual gatekeeper for our rights under the law. The fact that they can change their terms at any time makes the situation even worse. Right now, they make users promise not to aid any effort to reverse engineer Zoom software -- something which is ethical and legal when done cleanly. Similarly to a celebrity's rider, they also require assent to an assortment of ridiculous provisions. Don't you dare put a Zoom trademark in a picture frame! It's not allowed, if you want to use Zoom. A company attempting to make you mind their trademarks in such specific ways before you can explain why you shouldn't lose your home is horrifying.
Second, for the state to require use of Zoom is for it to promote and subsidize that company. This promotion influences public perception of videoconferencing tools, a business area that depends heavily on network effect (people will use the tools that most other people they know are already using). If the state is going to promote a platform, it should be one that all citizens -- and their businesses -- can use and build on. The money spent every month on Zoom contracts could instead be spent improving free software, on the foundation of some very capable free platforms that already exist for this purpose, like Jitsi Meet and Big Blue Button. The state's choice of Zoom sends the wrong social message and misappropriates public resources. Further, the state has an obligation to preserve its own autonomy, which it by definition cannot do when it cannot see the source code or choose from multiple providers to fix or improve the software.
Whether videoconferencing is acceptable for court proceedings at all is a separate and important topic. Even free software wouldn't address the fact that videoconferencing requires a sufficiently capable Internet connection and a sufficiently powerful computer with a camera, neither of which everyone has access to. Other issues, like how personal data is handled by the service, also need to be considered, separately from what software is used. But no matter what, if there is videoconferencing, people should never be required to run nonfree programs to participate. We should not accept opaque, proprietary software as infrastructure for our democracy.
It is asking a lot to say that people should refuse to use Zoom for a court date, since they could face serious repercussions. If anyone is able to take such a stand, the FSF will amplify their story and help make it count. When localities anywhere in the world do the right thing, we can highlight their work and help share how they did it. As an individual, even without a court date, you should write letters to your local officials, and then share those letters on libreplanet.org so others can reuse them and add to them. The FSF will be working hard with you on these challenges through the pandemic and beyond. We know that if we don't do this together, user freedom won't get the public hearing it needs.
And if you do have to attend a Zoom court date, please consider putting a framed copy of the Zoom logo on the wall behind you.