F-Droid
From LinuxReviews
Jump to navigation
Jump to search

F-Droid is a free software Appstore and software repository for the Android operating system. The F-Droid app can be used to install a large variety of free software from F-Droid's own community repository as well as other third party repositories. Only free as in freedom to view and modify the source software is allowed in the F-Droid repository. Software with botnet and tracking features are allowed. Such applications are marked as having "anti-features" and it is possible to configure them to be hidden from the list of visible applications.
Installation

F-Droid's mascot is some kind of robot. It seems to enjoy hanging out at the beach.
The F-Droid application can be acquired from f-droid.org/en/. It will only install if the phone is configured to allow third party applications to be installed. The trick is typically to go to an Android phone's settings and Security within the settings menu. The "Security" section will typically have an option saying Unknown sources with the description Allow installation of apps from unknown sources. This must be turned on in order to get the F-Droid technology.
Gems
There is a lot of software available in the F-Droid repository and the list of excellent free software you may want to install is way to long to fit in an article about F-Droid. However, we do feel compelled to point out that:
Vanilla Music is a really nice audio player.
KDE Connect lets you synchronize and share files between Android devices and Linux desktops, Windows machines and Mac OS machines
OsmAad lets you download maps and store them on your device and navigate using those maps with no Internet connection.
Jami lets you make secure calls to other people using Jami which is likely nobody you know. Perhaps you can manage to convince a friend to use it.
Ghost Commander is a great file manager similar to GNU Midnight Commander
Censorship-Resistance

F-Droid is not a GNU project. The droid just likes to hang out with GNU from time to time.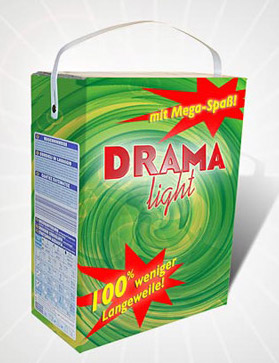 There was some drama-light and some discussion regarding censorship of free software with restrictions in F-Droid's issue tracker in July, 2019. F-Droid Limited released a statement titled Public Statement on Neutrality of Free Software addressing concerns on July 16th, 2019. The statement argues for censorship and thought policing and it is quite concerning for people who are even vaguely familiar with history and the use of censorship as a tool for oppression. However, the statement does refer to the free software definition which states that users should be free "to study how the program works, and change it so it does your computing as you wish". The statement goes on to say that F-Droid respects both software projects with built-in censorship and software which do not blacklist sites and actually respect users freedom. This indicates that both kinds of software will remain available in the F-Droid repository in the future.
Honorary Doctor Richard Stallman has clarified that Free software is Free Software even if it has a build-in blacklist.
We will of course update this page if F-Droid starts shipping web browsers and other software with big blacklists restricting what parts of the Internet can be used without a very clear warning. Other parts of this page will also reflect such a policy change.
Criticism
People confusing slimy blogs posing as actual news outlets with F-Droid's bug tracker have criticized the F-Droid project for having old and outdated versions of software in it's repositories. F-Droid developers have promptly removed or updated such software once someone has managed to actually file a bug on the F-Droid issue tracker
Verdict and Conclusion
F-Droid is full of great free software. It is absolutely worth installing.
It is interesting to note that some free software projects offer a limited free version and a paid version in the Google Appstore while allowing the full version to be available for free in the F-Droid Appstore. There are also many useful and interesting free applications like NewPipe which are not available in the Google Appstore at all.
You can acquire the F-Droid technology from f-droid.org/en/. Do take a look at the installation instructions above or you may not be able to get access to this.