Liar Liar
From LinuxReviews
Jump to navigation
Jump to search

Liar Liar is a visual novel game starring a young heroine named Yukari who's decided to kill her boyfriend. Her quest to do so has some obstacles who need to be murdered. The game is free to download and play but it is not free software. There are Linux, Windows and MacOS versions.
Graphics, story and gameplay
This is a typical visual novel game. There's crude background drawings with some text explaining what is happening. The game is mostly "played" by clicking to proceed forward in the story. There are the occasional choices, most of which are either obvious or irrelevant. The majority of the few choices that are available results in the exact same story.
There is some violence described as Yukari has a tenancy to murder everyone she talks to. The related drawings of her covered in blood are not very scary and look like they were done in a simpler digital painting program Tux Paint or KolourPaint in less five minutes.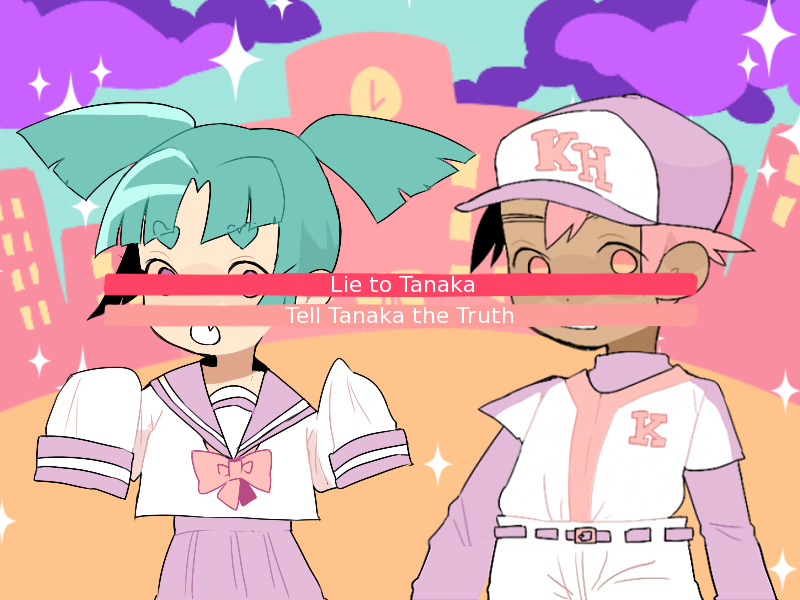 It may appear that you have some kind of choice. In truth it doesn't matter what you choose.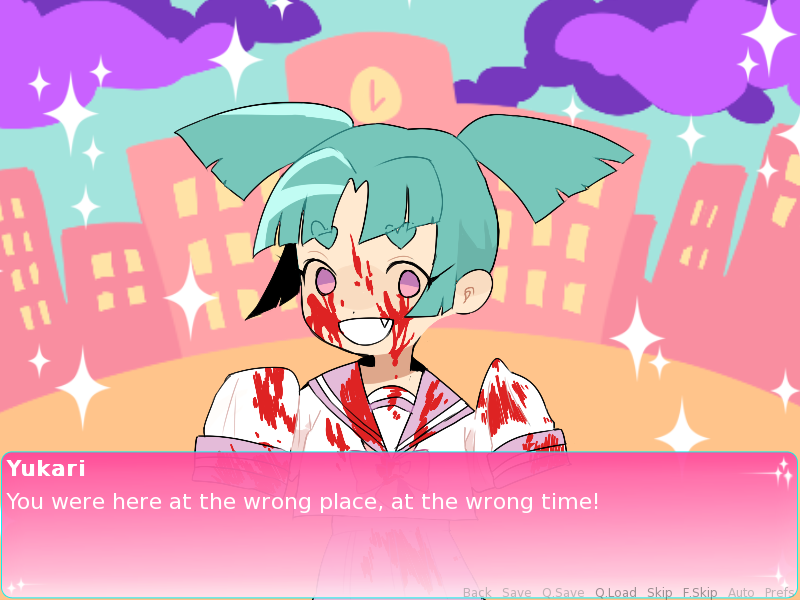 Tanaka was doomed from the moment he met Yukari that morning. I
Liar Liar can be played through in five to ten minutes.
Technical details
The game's made with the very common Python-based RenPy visual novel framework that's used by the vast majority of such games. That's probably why there's a Linux version.
Running the game is strait forward, just unpack the zip and enter it's folder and run the games start-up script file. You'll play through and be down with it pretty quickly so there is no need to install.
Verdict and conclusion
It's a rather simple visual novel. It isn't great or very impressive but it's good enough to be worth playing through once. You'll be done in 5 to 10 minutes.
Links
The game can be downloaded free of charge from something called Itch at https://tokimekiwaku.itch.io/liar-liar