Kmenc15
From LinuxReviews
Jump to navigation
Jump to search
Kmenc15 was a then great KDE front-end for the MEncoder encoder bundled with then-popular mplayer. It has not been updated since 2005. We described it as "a nice must-have GUI front-end for video converting on Linux" back when it was relevant.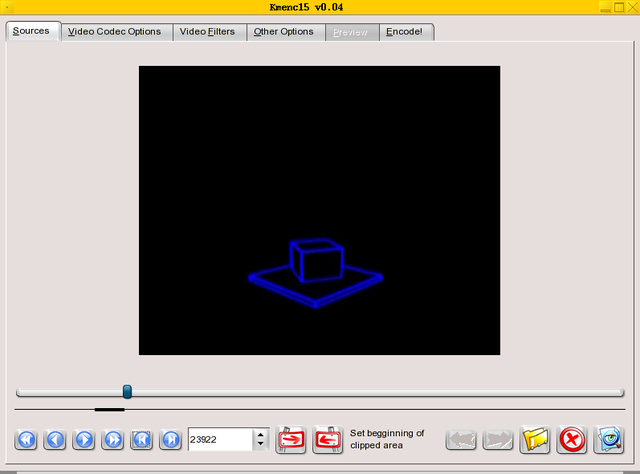 kmenc15 could convert between different video formats and do some basic editing.
Popular formats supported by kmenc15 included divx, xvid and qtvideo. Those names will mean something to you and bring back memories if you're a boomer. If you're a zoomer and don't have any idea what they mean it's fine, they've been irrelevant for decades.
avidemux is a still-updated and maintained alternative to kmenc15. Interestingly, development of both started around 2001. kmenc15 was abandoned, avidemux was not.