AClock
From LinuxReviews
Jump to navigation
Jump to search

AClock is supposedly some clock program made with the GNUstep libraries. It doesn't show a clock or anything else graphical for that matter, all you get is a "Segmentation fault" message.
AClock In Action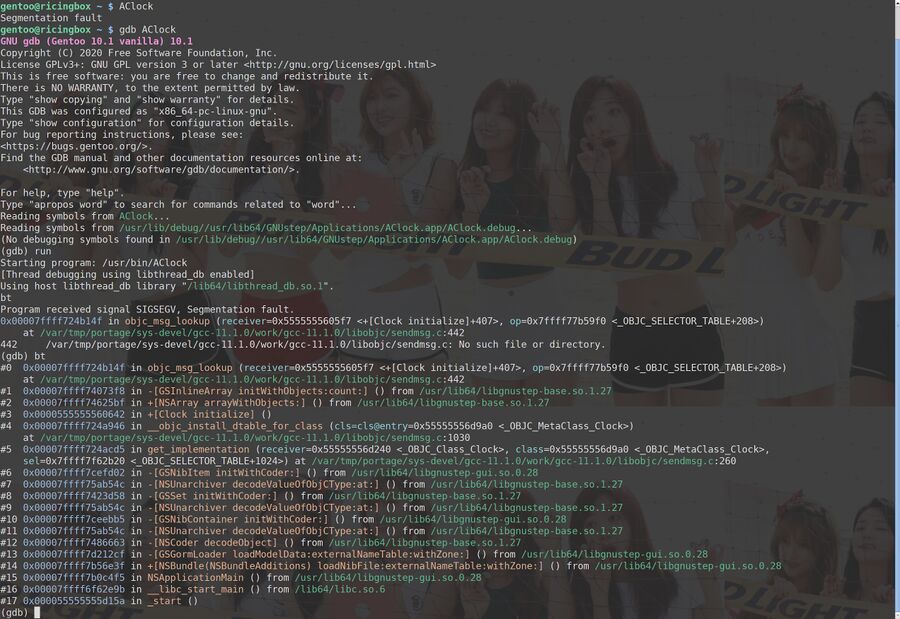 The GNUstep program "AClock" on Gentoo Linux.
Alternatives
tzclock is a much better alternative. xclock is a pretty weak program, but it too is superior to AClock since it.. actually shows a clock. You can also open a terminal and type date and get more useful information than what AClock provides.
Links