Pale Moon
From LinuxReviews
Jump to navigation
Jump to search

Pale Moon is a web browser for Linux and Windows which is based on a Firefox fork in 2009. The interface is very similar to what Firefox had when it forked, it is very much like using a very old Firefox version with a more updated rendering engine. Web pages render fine, the majority of pages work as they should. It is overall a fine browser which is worth a look if you liked the interface Firefox had before they modernized it.
Features And Usability
Those who have used the Firefox web browser for a very long time will immediately recognize Pale Moon as a very old Firefox version. The interface is what Firefox 24 had with several small changes. The bottom status-bar Firefox had back then is still intact in Pale Moon. A separate search-field to the right of the address bar, which is by default gone in Firefox (it can still be enabled), is shown by default and so is the useful menu line modern Firefox hides in favor of a smartphone hamburger-bar. The preferences dialog is almost identical to the one Firefox had before they "modernized" it. Pale Moon has made improvements to the interface since they forked from Firefox in 2009, it is not identical but it does feel identical.
Pale Moon generally fine for causal browsing. Pages load fast and they render as you would expect. More advanced pages will mostly work. WebGL pages render fine, JavaScript intensive pages are fine but there are some limitations. Pale Moon does not support WebAssemly or WebRTC. Pages using those technologies will not work as you would expect.
Browser Extension Woes
Pale Moon does not come with any built-in advertisement/garbage filter. The first thing which comes to mind after using it for a few minutes is therefore likely "How do I install Ublock Origin"?
Mozilla switched from XUL/XPCOM extensions to a new extension API/format called "WebExtensions" in 2017. The move rendered all existing Firefox extensions useless. All modern Firefox extensions are developed using their new WebExtensions API. These are not compatible with Pale Moon.
Old XUL/XPCOM Firefox extensions and updated versions of them still using XUL/XPCOM, if they exist, will mostly work with Pale Moon. Pale Moon has its own extension catalog. A lot of extensions you may be familiar with are not listed in that catalog. Ublock Origin is one example.
The Pale Moon forums have a post titled "How to install uBlock Origin in Pale Moon 27 revised". That post tells you to go to Ublock's release page and "Scroll down until you see a heading for "firefox-legacy" in blue letters, followed by numbers.". One small problem with that part of the installation instructions is that "firefox-legacy" releases is not listed on the current release-page. They are, instead, on a dedicated "firefox-legacy release page. You can install an updated legacy version from there. The same hurdle applies to other browser extensions: You can mostly find working versions and install and use them but you have to do some time-consuming searching and you will sometimes end up with outdated versions.
Performance
Comparing Pale Moon with other web browsers using some of the tests we use to compare Firefox, Chromium and other web browsers is not possible because Pale Moon lacks support for WebAssembly - which is a part of tests like Unity WebGL 2018 and Jetstream 2. Pale Moon simply won't run Unity WebGL 2018 and it will not finish the JetStream 2 test.
Pale Moon does run the Basemark 3 and the Webxprt3 browser tests.

Pale Moon 28.6.0.1 is marginally slower than Firefox 71.0.15. Their performance is essentially the same. Both score lower than Chromium 79 in Baesmark 3 and higher in Webxprt 3.
Verdict And Conclusion
Pale Moon is a decent browser and a nice choice if you liked how the Firefox web browser used to be before they modernized it in ways which, in some cases, made it worse.
It does not have much to offer over browsers like Firefox and Chromium in terms of features and it does have some issues; Pale Moon does not support WebRTC and WebAssembly and it does not support modern versions of common web browser extensions[1]. If you think those drawbacks are acceptable and you really liked the old-Firefox interface then Pale Moon is likely a browser worth trying.
Under The Hood
Pale Moon came about as a Firefox fork in 2009. The Pale Moon fork of the Gecko rendering engine Firefox used at the time was released as a separate rendering engine called "Goanna" in 2016.
Pale Moon and the Goanna rendering engine followed Firefox closely up to 2017 when Mozilla made a whole lot of changes to their Gecko rendering engine as part of Mozilla's "Quantum" project. Quantum was an effort to merge large parts of a different rendering engine project Mozilla had been working on called "Servo" into Firefox's Gecko rendering engine. The Goanna rendering engine does not have any of those "Quantum" changes. The "Quantum" changes made Firefox a multi-process browser while Pale Moon remains a single-process browser. Pale Moon is multi-threaded even though everything does run in the same process. The Pale Moon and Goanna developer "Moonchild" believes the multi-process approach Chromium and Firefox both use is the wrong way to go.[2]
Pale Moon and Goanna has increasingly gone their own direction since 2017. Pale Moon and Firefox are have become very different browsers. Pale Moon is more similar to the old Firefox code-base than modern Firefox is but Pale Moon is in no way identical.
Branding and Legalities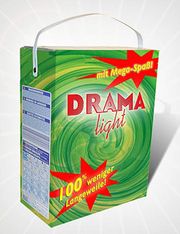 The Pale Moon developers do not like it when free software projects distribution versions of Pale Moon which are compiled against system libraries[3]. Doing so is apparently some "branding violation".
One Pale Moon user/developer filed a compaint against OpenBSD's use of system libraries in the ports tree build file (a file describing how to compile software, no binaries were distributed). Based OpenBSD developer Brian Callahan responded to the complaint[3] by assuring the Pale Moon developer "Moonchild" that Pale Moon would be dropped from OpenBSD:
"This issue is now officially resolved. There will be no Pale Moon browser, official or not. The port has been removed. Farewell, petulant children."
FreeBSD solved the issue by re-branding Pale Moon in March 2018[4] after a lengthy discussion[5]. FreeBSD's Pale Moon version was later "put on a deathbed"[6] with the comment
"No point in keeping abandonware only to delay Mk/bsd.gecko.mk cleanup. SeaMonkey is unlikely to escape the rabbit hole of technical debt and PaleMoon is unlikely to be friendly to BSDs (or packagers in general)."
FreeBSD Pale Moon Makefile Revision 497995
Installation
The vast majority of GNU/Linux distributions do not have Pale Moon available in their repositories. This may have to do with the "legal" issues / dispute described above.
Links to repositories with a Pale Moon package for Ubuntu/Debian, Slackware and Fedora/CentOS can be found at linux.palemoon.org. There is also a tar.bz2 tarball available at linux.palemoon.org/download/mainline/.
Links
Pale Moon's homepage is at palemoon.org.
The Linux download page, which does not offer much to download apart from a tar.bz and instruction for adding repositories with Pale Moon on Debian/Ubuntu, Slackware and Fedora/CentOS is at linux.palemoon.org.
Footnotes