Basemark GPU
From LinuxReviews
Jump to navigation
Jump to search
Basemark GPU is a professional evaluation tool to evaluate and compare graphics performance across mobile and desktop platforms. Uniquely, it supports all major graphics APIs and operating systems. Consumers can check their device performance for free with Basemark GPU and the integrated Power Board online results comparison service.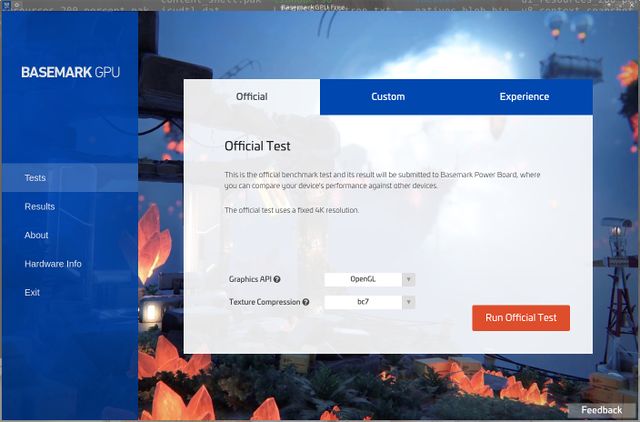 Issues with the version 1.1
Running the official test gives an error "Unknown error 32512". This issue happens because there is a dependency to OpenSSL 1.0. The user can download the new version, Basemark GPU 1.2, where this issue is fixed.
Alternatives
UNIGINE Superposition is a freeware (not free software) alternative.
Links
The Basemark GPU can be acquired from basemark.com/benchmarks/basemark-gpu/.