Uranus Flowers
From LinuxReviews
Jump to navigation
Jump to search

Uranus Flowers running at 1080p.

Uranus Flowers is a PC scene demo created by the The Bad Sectors demo-group. It won fourth place in the Tokyo Demo Fest 2014 in the combined demo/intro competition. The demo is notable for being light-weight enough to run on a Raspberry Pi and a Raspberry Pi version as well as Linux and Windows versions are included in the release archive.
Uranus Flowers is one of many scene demos release by The Bad Sectors with a native Linux version.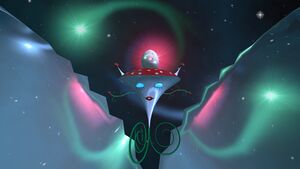 The demo has pretty decent graphics and an acceptable, but not great and somewhat repetitive, sound-track.
Download
Links