Sonic Robo Blast 2
From LinuxReviews
Jump to navigation
Jump to search

Sonic Robo Blast 2 3D platform game with all the concepts of a classic 2D platform game in a 3D world. The main character you play is a hedgehog called Sonic. The objective is to run around and collect rings and avoid monsters. The game-play is not very exciting and the graphics is mediocre by today's standards.
Sonic Robo Blast 2 is based on the source code of an old Doom port called Doom Legacy. The graphics is similar to an old console game called "Sonic the Hedgehog". It supports single player action and online multi-player gaming.
Graphics And Gameplay
The game starts with a built-in tutorial where you learn how to play. The keys are W A S D to move around, space to jump, space again while you are mid-air to charge forward and ⇧ Shift to spin like crazy so you can charge forward. Moving the mouse changes the "camera" (your point of view).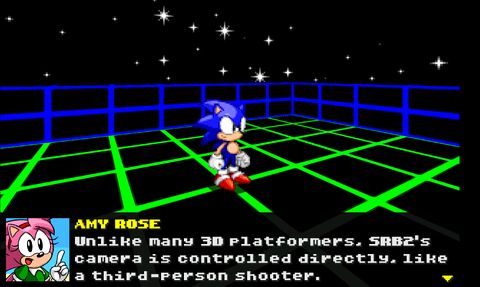 The Sonic Robo Blast 2 tutorial.
The tutorial does what it is supposed to do, it teaches you how to play the game.
The games graphics is.. mediocre, at best. It is very blocky. It is kind of like the graphics the original Doom game had when it was released in the early 1990s. That's not all that strange, the game is based on a Doom game engine. The actual graphics rendering is done in software on the CPU, OpenGL is currently not supported. There is an option in the settings where you can switch from software rendering to OpenGL rendering. This brings up a WARNING that OpenGL rendering isn't finished.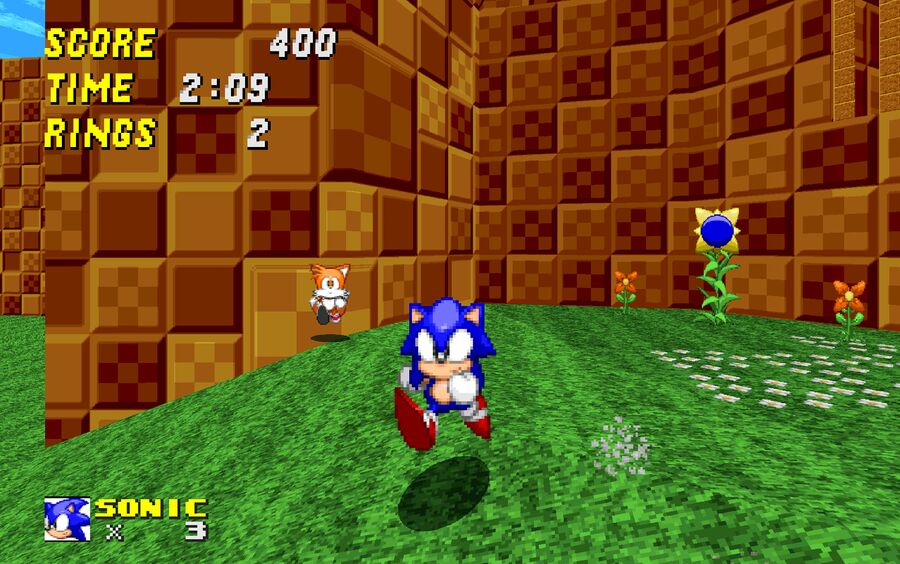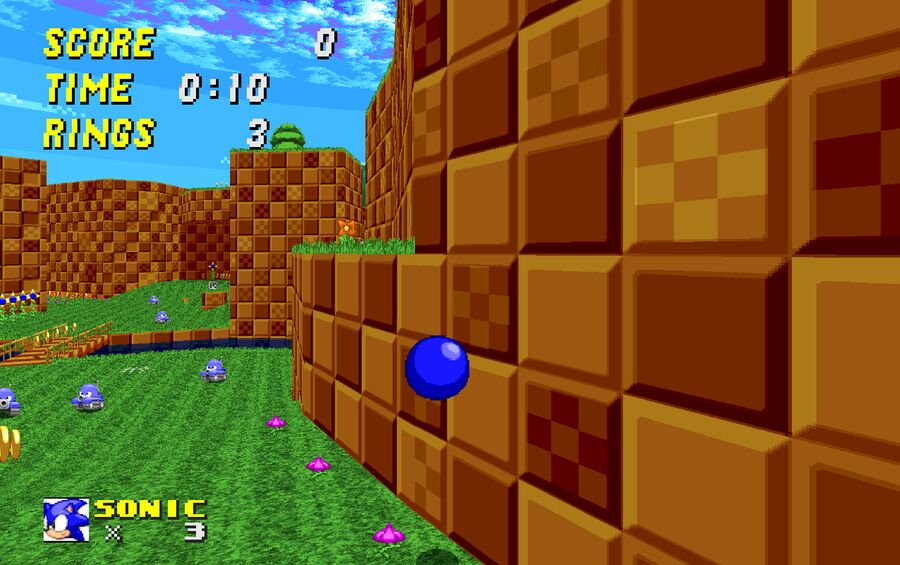 The graphics would probably have been impressive if this game was launched in the 1980s. It's just bad and blocky any modern game. There is no comparison to other modern free software games like SuperTuxKart and Blue Nebula but it is arguably better than what some old 2D games like SuperTux have to offer.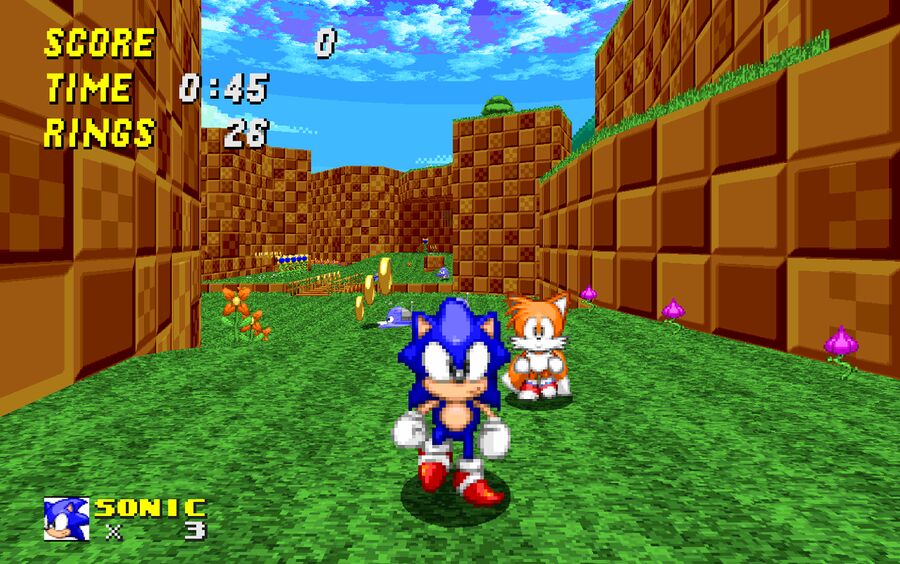 The game-play isn't all that exciting. You're a Hedgehog, you're in a open world, there's rings to collect, springs to use to move around, spikes to avoid and monsters that will kill you if you go near them. Perhaps it's fun if you're 12. The game-play is cool for ten minutes and then it gets kind of repetitive and old.
The game as a sound-track that fits the game nicely.
There's around 25 different levels. They have different looks and design, so they create some variation, but the game-play is the same on all the levels.
Multiplayer Support
Sonic Robo Blast 2 supports two different multi-player modes: splitscreen on a single machine or online multiplayer on either a LAN or the Internet with up to 32 players.
Verdict And Conclusion
If you read this far and you think the graphics looks fine and a 3D Sonic The Hedgehog re-creation is something you think will appeal to you then this game may be worth a try.
It has not got the worlds most appealing concept, game-play or graphics. It is a free open source game, so it does have that going for it.
Installation
The community Flatpak package is the best way to install Sonic Robo Blast 2 on Linux.
flatpak install flathub org.srb2.SRB2

It will show up in the system menu once the flatpak package is installed. You can also run it from a terminal with:
flatpak run org.srb2.SRB2

The alternative is to compile it from source. That's not strait forward even though it does use cmake.
Visit srb2.org/download if you want to acquire the Windows, macOS and/or Android versions.
See Also