Seagate
From LinuxReviews
Jump to navigation
Jump to search
Seagate makes harddrives that are sometimes much less reliable than harddrives made by other manufacturers. Some of their drives have a 40-80% failure rate within months of purchase. Sending dead Seagate drives who die within months in for repair is pointless, Seagate will simply slap a "Certified Repair" sticker on a dead drive and send that as a "replacement".
Not exactly reliable (sometimes)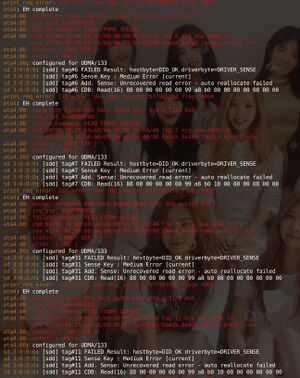 The Seagate 3 TB HDDs in the ST3000DM001 is one example of a Seagate line that turned out to be less than reliable. News outlets have reported that this particular line of drives had a failure rate of 40%. However, our experience was that 4 out of 5 drives died within 6 months. That's a 80% failure-rate. That number is just based on the 5 drivers but it's a data-point never the less. There was a class-action lawsuit in the US due to this particular drive's high failure-rates[1].
The firth ST3000DM001 drive died in 2019 which is not great but 5 years isn't all that bad either. This places the total failure rate of these drives at 80% within 5 months and 100% within 5 years.
The failure rate for Seagate 2 GB NAS HDDs is slightly better. 1 of 2 drives died after 9 months, the other died after 2 years.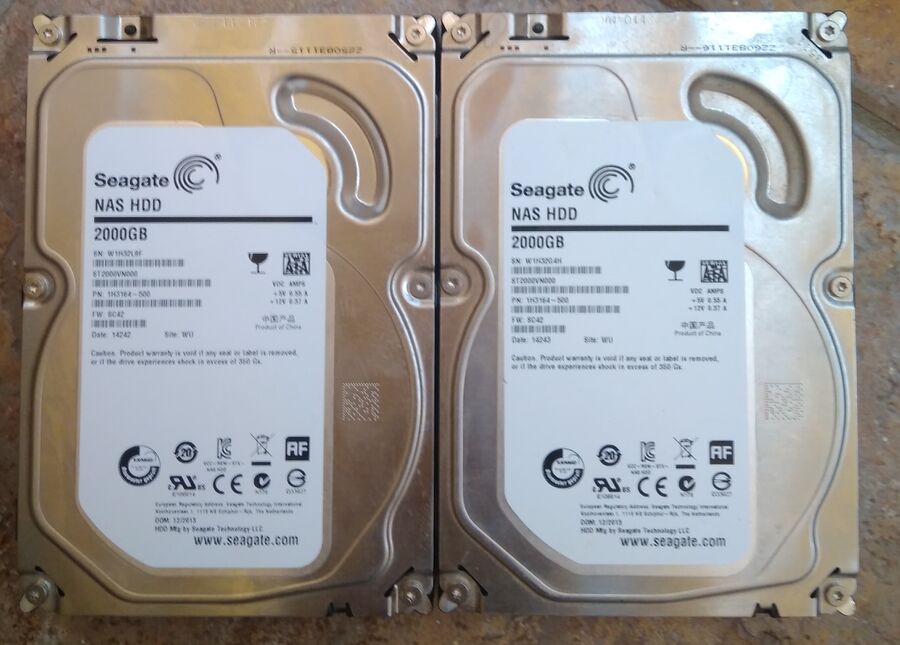 Seagate NAS HDDs are slightly more reliable than their other drives, there is actually a chance they will last over a year before they die.
Worthless Warranty
Seagate drives do have a warranty. We sent the first of the ST3000DM001 that failed to Seagate under warranty. The RMA process itself was mostly fine, they required a form to be filled out and sent along with the drive.
Two weeks later a replacement drive marked "Refurbished" - not a new drive - arrived. It was dead. There is little point in sending dead drives in under warranty when they send dead bricks are "replacements".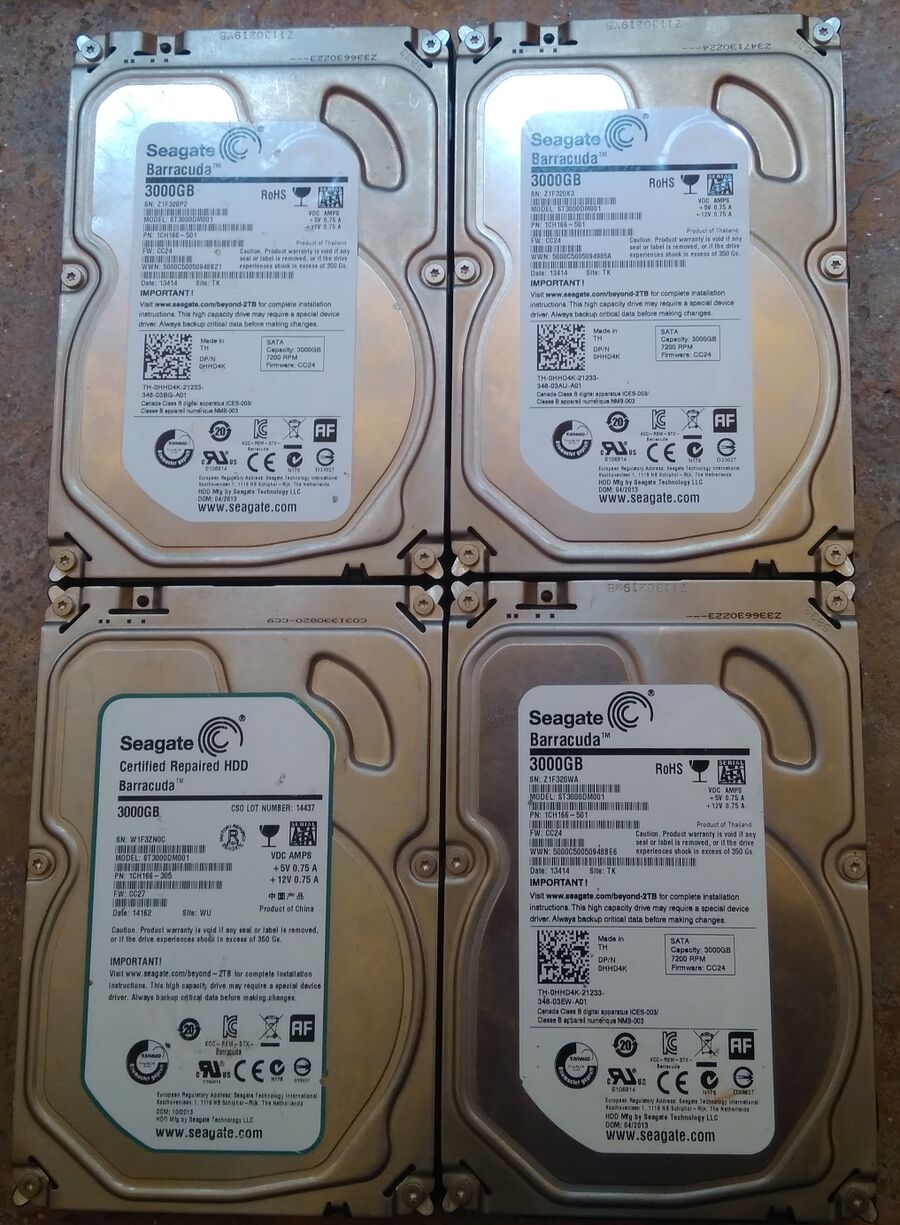 Dead Seagate ST3000DM001 harddrives. One was sent back under warranty. Seagate sent a dead drive back. We didn't bother sending them the rest of the dead drives since there's no point when Seagate sends dead bricks labelled "Certified Repaired" back.
Alternatives
We never had a Toshiba drive die. Ever.
We have had Western Digital drives die after 8 (WD Blue) and 12 years (WD Black) respectively. That's within time-frame where drive deaths are to be expected.
Not utterly worthless
Seagate HDDs are not completely worthless. They can be used for alternative fun - depending on what you find to be fun.
notes