Lichess
From LinuxReviews
Jump to navigation
Jump to search

Lichess is an online, libre chess game. The website supports ranked games, anonymous play, puzzles, localization to Korean, high customizability, and much more.
Lichess is playable at Lichess.org, and also on mobile.
Features and usability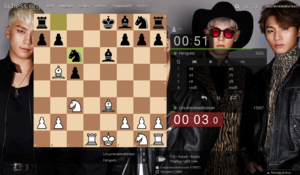 Lichess supports everything needed for average users. A subset of its features include:
Tutorials section
Online, ranked multiplayer
Engine analysis
Chess Puzzles
Lichess.org bundles no ads, making it an ideal multiplayer solution for low bandwidth areas.
Advanced Features
Lichess offers an extended variety of solutions for advanced players:
Performance analytics
Cheat (engine) detection
Automated Tournaments
Chess variants (Blindfold chess, King of the Hill)
A full list of features is available on their features page.
Libre Status
Lichess has no ads, no trackers, and contains links to all of its source code on its website. Source code is a mixture of GPL, AGPL and MIT licenses, allowing full modification and redistribution as seen fit. Bundling no additional proprietary code, Lichess is considered fully FLOSS software.
Verdict
Lichess.org takes the spot as number 1, for Linux systems and beyond. The freedom, accessibility, and care is unmatched by any other existing solution today. It is fully feature complete, comes with a slick UI, and brings the best of Chess to everyone who can read this page.