Freon
From LinuxReviews
Jump to navigation
Jump to search

Freon, by Division, is a PC demo scene demo that fails to run in Wine on GNU/Linux. It is therefore completely uninteresting to GNU/Linux users beyond being a nice test-case for DirectX 9 software in new Wine versions.
Freon won 5th place in the Assembly 2010 combined demo competition.
Wine Compatibility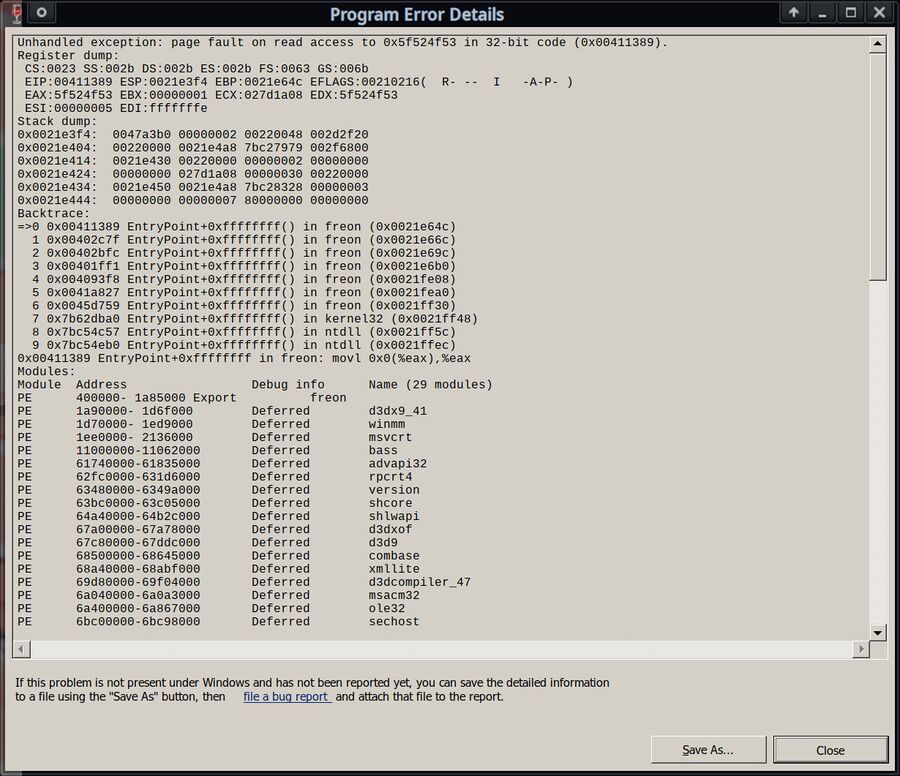 Freon failing to run in Wine 6.8.
Freon fails to run in Wine 6.8 no matter what add-ons you try to run it with. It fails with the stock Wine wined3d DX9 implementation, Gallium Nine and DXVK. Whatever makes it crash does not seem to depend on what DX9 implementation is used.
The only thing Linux users can do with this demo is to enjoy the sound-track. It is a stand-alone file within the archive named named freon.mp3, so you can just play that with any standard music player capable of playing MP3 files.
Credits
Bytelahna - Code
Codsarmo - Graphics
Aikapallo - Music
Download