AdReactor
From LinuxReviews
Jump to navigation
Jump to search
AdReactor is a online advertisement company started in 2002. It has a global advertisement network that can be used by web publishers who want to make money on their websites and web advertisers who want to reach a local or global audience. Their service supports dynamic banners, contextual advertising and header bidding.
AdReactor offers very little information about the company behind it on its website. Their domain is registered to a whois protection company in the Czech Republic.
A Publishers Practical Experience
We tried using AdReactor as an alternative to the Google AdSense network on linuxreviews.org a very short period of time in mid 2020.
The actual code you get if you choose a Dynamic - Text banner from AdRector is:
<a href="https://adserver.adreactor.com/servlet/view/window/url/zone?zid=40&pid=9450" rel="nofollow">FAST DOWNLOAD</a>
That snipplet, as the code indicates, produces a link with the static always-shown text FAST DOWNLOAD. That's not a very compelling advertisement.
Their Banner - 728x90 (M-320x100) option gives you two complex JavaScript blocks. One is to be places in the pages header, the other is to be placed where an advertisement should be shown. This code produced nothing but two big buttons labelled SHARE DOWNLOAD or PLAY DOWNLOAD on both desktop and mobile. Here are three examples: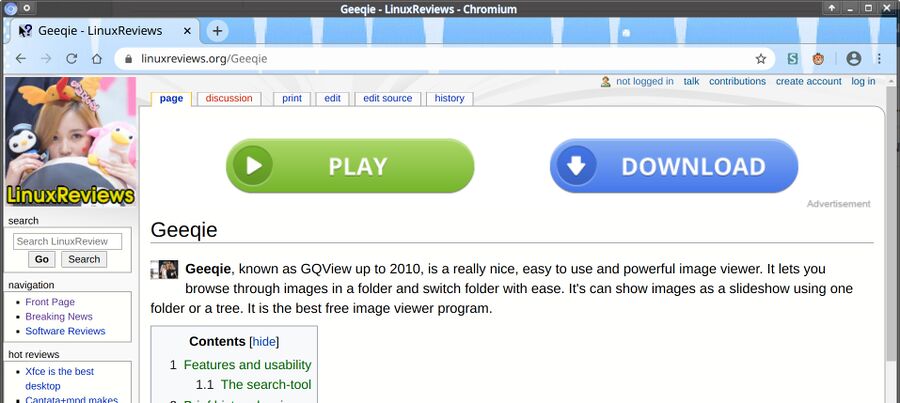 AdReactor advertisement shown on desktop / laptop visitors.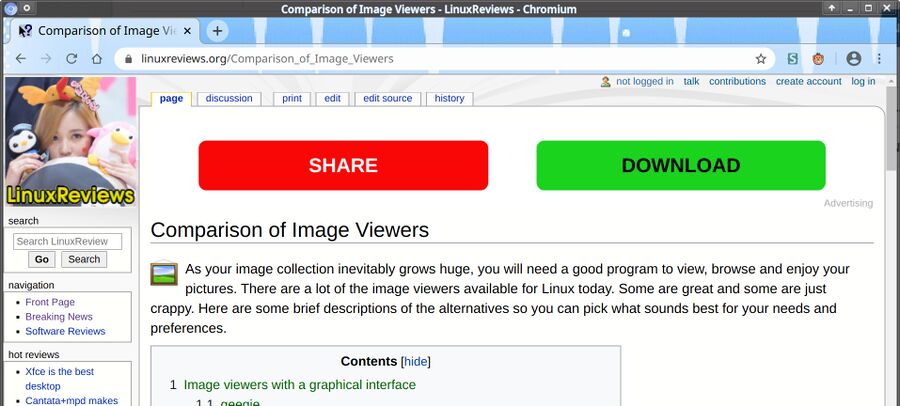 AdReactor advertisement shown to desktop / laptop visitors.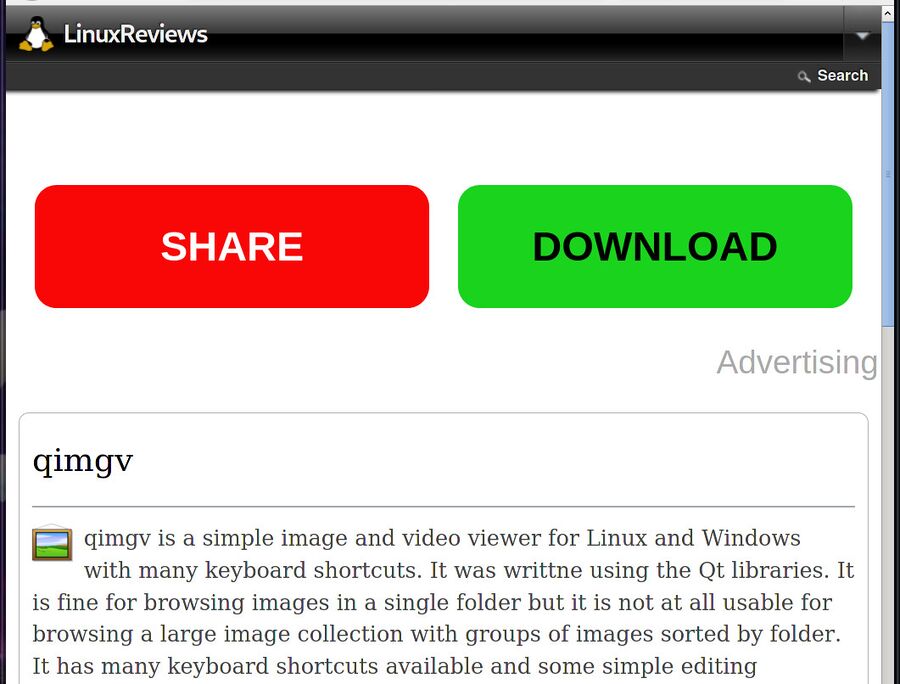 AdReactor advertisement shown to mobile device users.
These advertisements do not seem very contextualized to the pages they are shown on. They are, in fact, very general. And they do not seem to be very appealing.
AdReactor appears to be targeting publishers with sites serving music, ring-tones and other things one would potentially want to download. It does not seem to be a good fit for sites like this one. It is kind of hard to guess who, if anyone, would benefit from using AdRector to show advertisements on their site.
Feel free to leave a comment below if your experience with AdReactor differs.
Links
Their website is at www.adreactor.com.