XScreenSaver 6.0 Is Released With User-Configurable Color Schemes For The Unlock-Box
From LinuxReviews
Jump to navigation
Jump to search

XScreenSaver, initially released by Jamie Zawinski in 1992, is one of the oldest pieces of free software still around. The Linux kernel is just one year older. The latest version has better scaling for higher screen resolutions, even better security, user-configurable color schemes for the unlock dialog box and a special fix for the Rasperry Pi and other systems without gamma control.
written by 윤채경 (Yoon Chae-kyung)  2021-04-07 - last edited 2021-04-07. © CC BY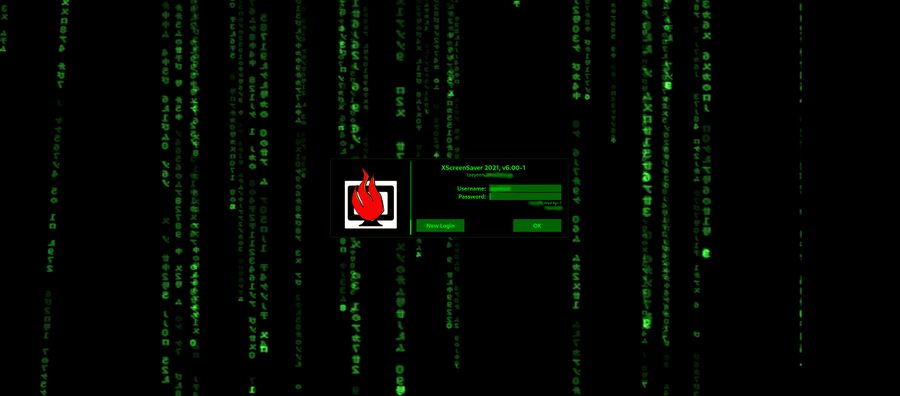 XScreenSaver 6.0 running the "GL Matrix" screensaver with a fittingly colored green unlock box. Unlock box theming is one of the improvements in the latest XScreenSaver release.
XScreenSaver is a screensaver that works well with Xfce, LXQt, IceWM, Openbox, Fluxbox and many other X window managers as well. It offers a really long list of screensavers you can use as an alternative to the dull "lock-screens" offered by many of the "modern" alternatives. There is a reason why the xfce4 screensaver looks so utterly dull and boring: The developer argued that screensavers shouldn't do anything beyond locking the screen because it wastes GPU cycles and electricity when we asked a while back.
XScreenSaver allows you to lock your screen with a plain black no-fuzz no-effects lockscreen if that is what you want. You can, alternatively, pick and choose between a very long list of screensavers with all kinds of entertaining effects and animations. You can use just one screensaver you like, or randomize a few you like (Some Random Savers), or choose Random Screen Saver to cycle between all the screensavers XScreenSaver has to offer.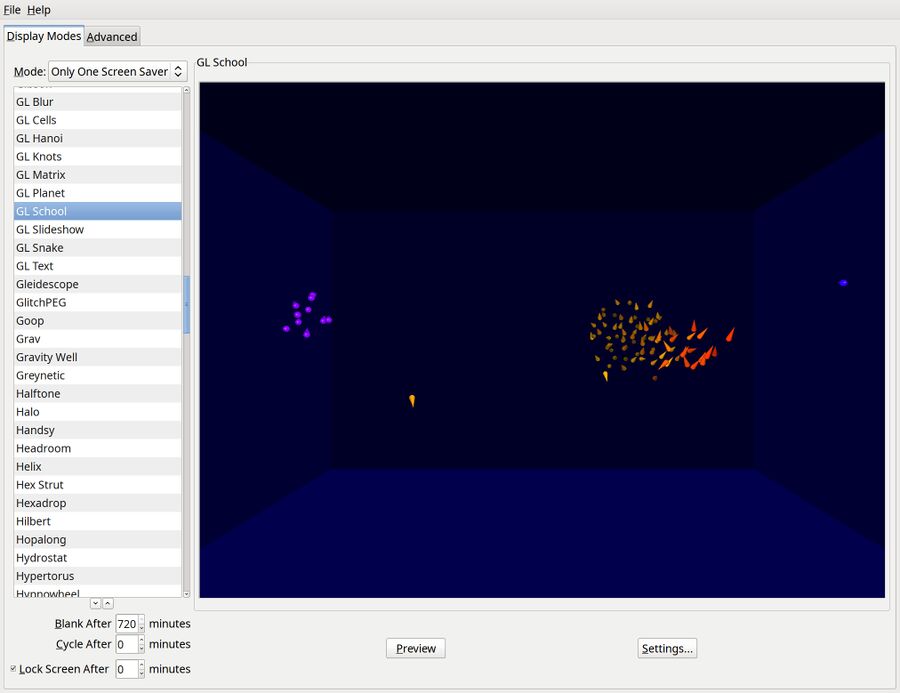 xscreensaver-settings showing the GL School screensaver.
The unlock dialog box that appears if you move the mouse or press a key when XScreenSaver has locked the screen has been improved in several ways in the latest XScreenSaver 6.0 release. First of all, it's bigger in high resolution displays. It didn't use to scale very well, it was a bit too tiny on high resolution monitors. The unlock dialog box is now lager and the fonts used on it are bigger, making it so much easier to read the text shown on it. It is also, finally, possible to customize the colors used on the unlock dialog box. You can't just set whatever colors you want, you are restricted to one of nine predefined themes shown under Advanced ▸ Theme in xscreensaver-settings. The available themes are Default, Borderless, Dark Gray, Borderless Black, Green Black, White, Blue, Aqua Black and Wine.
XScreenSaver developer Jamie Zawinski has also increased XScreenSaver's security by dividing it into three separate programs: xscreensaver, xscreensaver-gfx and xscreensaver-auth. We have not been able to break xscreensavers secuirty.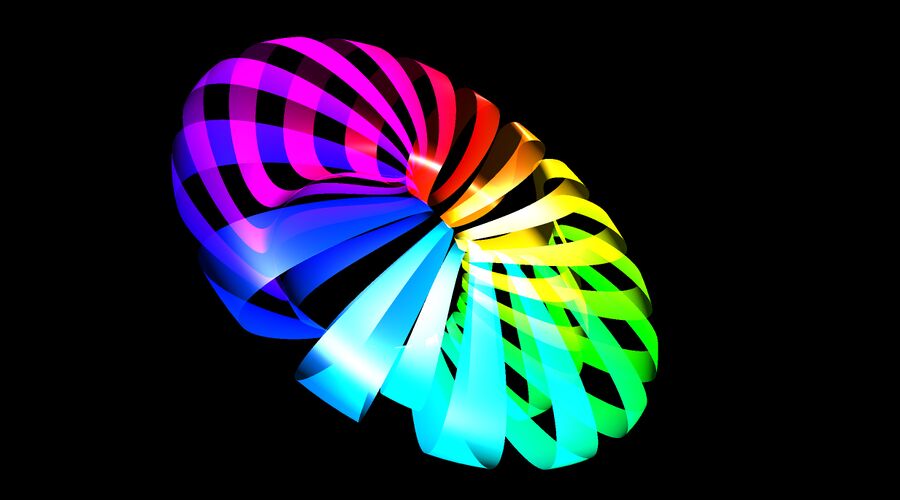 New and improved "Klein" screensaver in XScreenSaver 6.0
Compatibility with not desktop computer platforms is also improved. XScreenSaver can now do fading on machines with graphics chips that are incapable of doing gamma. The release notes mention the Raspberry Pi as an example. The release-notes also mention that the screensavers cubicgrid, etruscanvenus, hypertorus, klein, projectiveplane, romanboy and sphereeversion have been improved.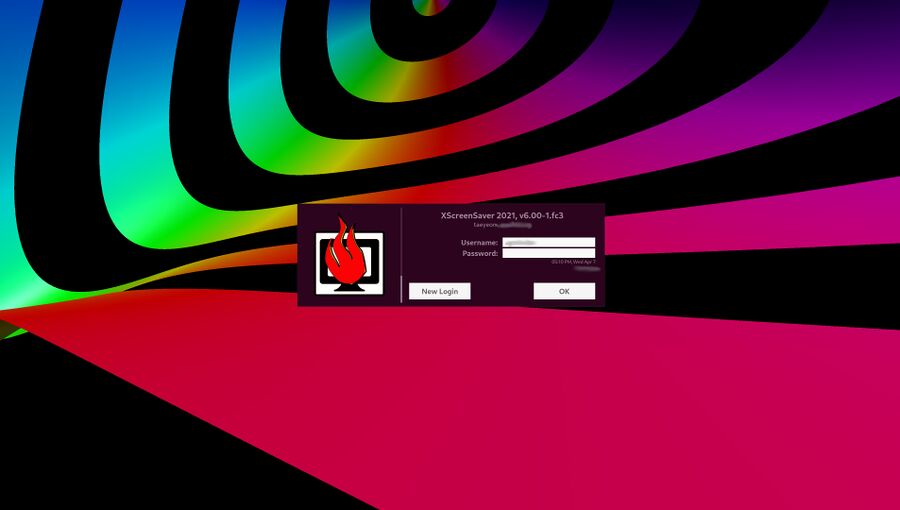 The improved "Roman Boy" screensaver with a "Wine" themed unlock box.
The XSceeenSaver homepage is at www.jwz.org/xscreensaver/. You can acquire the source code and prebuilt packages for macOS and Android from www.jwz.org/xscreensaver/download.html. There is no Windows version "and there never will be".
XScreenSaver developer Jamie Zawinski, who wrote the first version in the early 1990s and still maintains it, has a Twitter presence @jwz. You can complain to him there if you have any issues, but don't expect to get any help unless you run xscreensaver with xscreensaver --log logsfiles/xscreensaver.log and provide the incriminating evidence that produces. It is possible that you will get new major XScreenSaver release if you complain about something - like we did (Well it is very possible, and quite likely, that XScreenSaver 6.0 would have been released last Friday irrespective of our little complaint about a random xscreensaver glitch we encountered two weeks ago..).