K-Pop Fans Are Outraged Over The 2020 Idol Star Athletics Championship Taking Place Without A Live Audience
From LinuxReviews
Jump to navigation
Jump to search

This years Idol Star Athletics Championship will take place during the Chuseok (추석) Korean Harvest festival holiday from September 30th to October 2nd this year. The event will take place without a live audience due to concerns over this springs slightly worse than average seasonal cold. Many Korean idol fans are very dissatisfied with this decisions.
written by 윤채경 (Yoon Chae-kyung)  2020-09-01 - last edited 2020-09-01. © CC BY

Red Velvet member Irene shocked and amazed everyone when she hit the target dead center at the 2018 Idol Star Athletics Championship.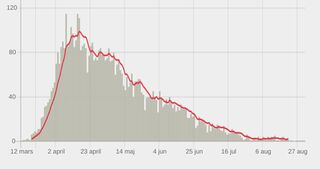 No lockdowns, no facemasks, no overhead drones and not a second thought given to the fear-mongering in international "news outlets" was a great way to "fight" to this springs slightly more serious than average seasonal cold. The weekly death rate in Sweden is currently below the 5 year average.
The Idol Star Athletics Championship has been a very popular yearly event since it begun back in 2010. Idols are able to show their skills in a variety of sports, including arching, running, bowling and, starting last year, e-sports. The competitions e-sports titles have so far only included proprietary commercial games.
This years Idol Star Athletics Championship event, held during the Korean Chuseok 2020 festival starting at the end of September, will take place without a live audience due to health concerns. Korean pop music fans are concerned that the lack of a live audience will allow idols of opposite sexes to freely meet and interact in a almost private setting with no fans there to watch their interactions. Fans are afraid that idols of opposite sexes could pair up and ruin each others purity.
The production team has ensured fans that they will regulate and encourage social distancing among the idol participants. There will also be a medical team on site in case of an accident.
""We will abide by the quarantine guidelines and put safety as our top priority so that idols can comfortably take part in the sports events.""
The Idol Star Athletics Championship production team

GFriend member Umji is perhaps not the worlds best archer.
Fans are not convinced that the production team will do a good enough job ensuring that there is no fooling around when the cameras aren't rolling. Several Korean netizens have posted messages showing their distrust and dissatisfaction.
"Girl idols and boy idols can freely meet without having to worry about their fans watching. They should have cancelled the event or allowed spectators."
anonymous South Korean idol fan
The outrage over the lack of an audience keeping an eye on the idols may be a tad overblown. It's not like girl and boy idols can't meet each other and form feelings for each other outside of this event.